KODI 18.3 XENON BUILD INSTALL GUIDE
Step 1. Open the Jailbroke Fire TV APP and Navigate to the "Applications tab" within the app.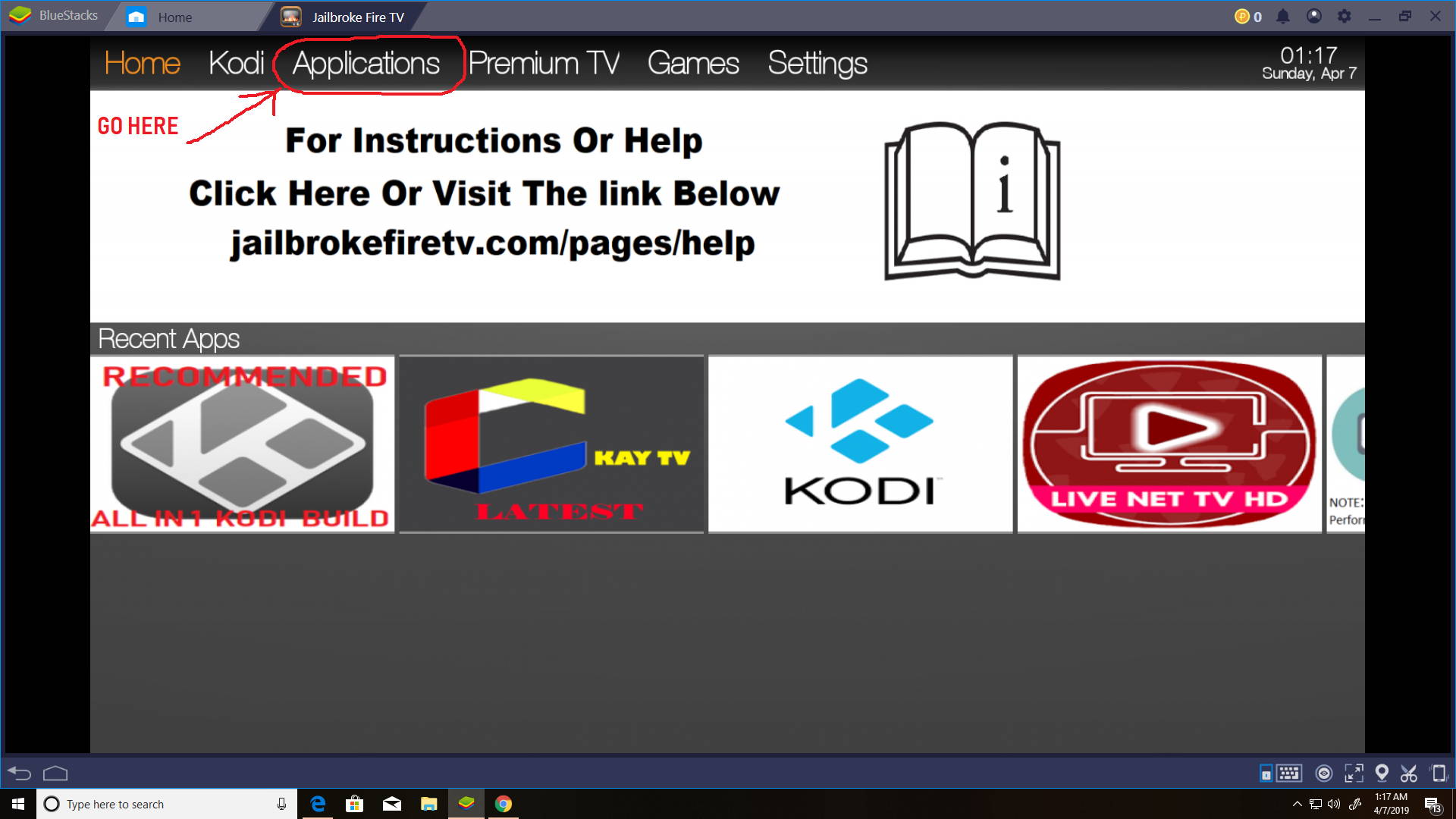 Step 2. Go down to the 3rd row of apps and click on "Kodi 18.3 XENON" Shown in the picture to the right. Click it and click install. Once done click "open"
Step 3. Once the Kodi 18.3 App opens wait for it to load a moment. When this popup opens just click Dismiss.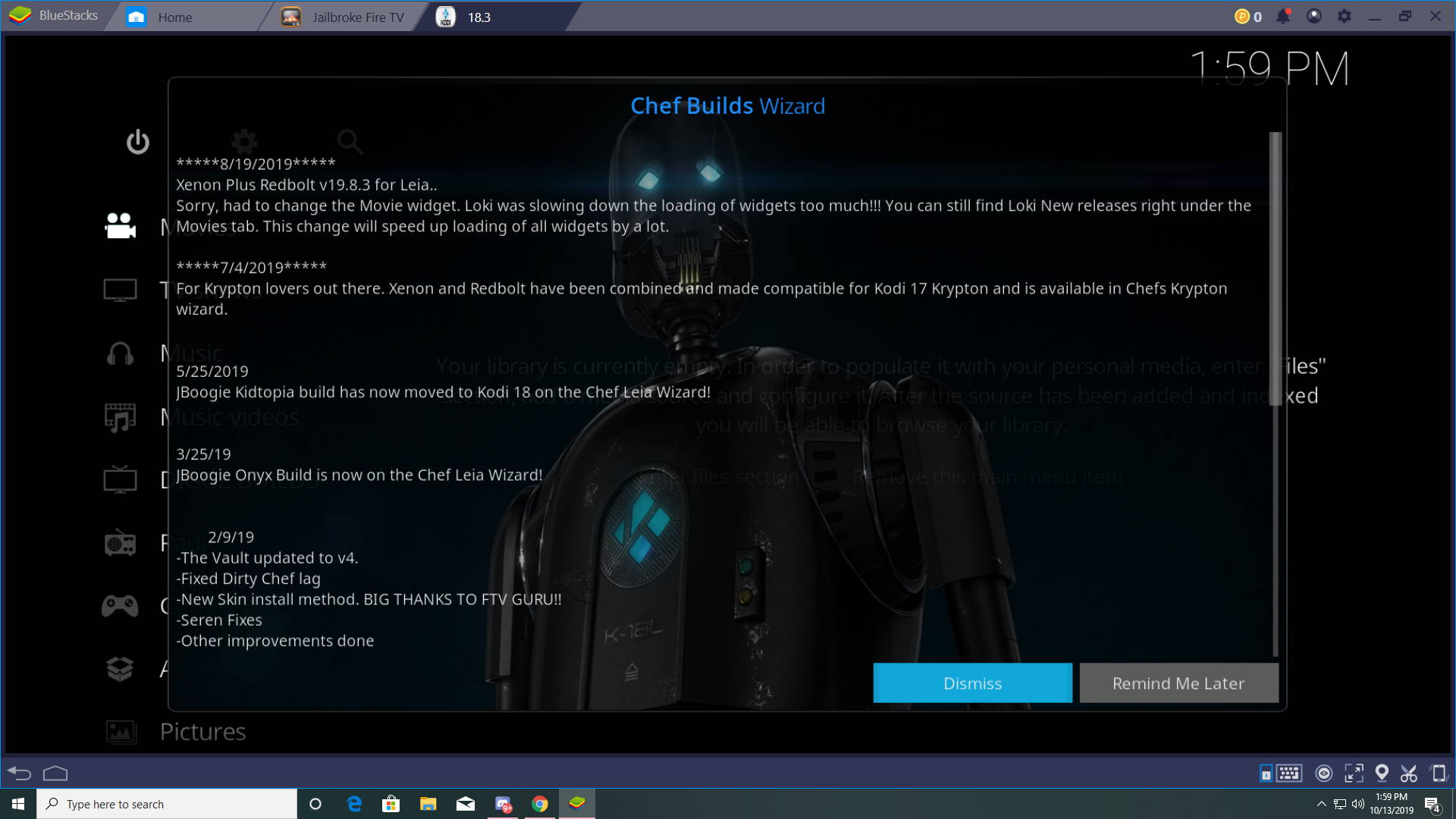 Step 4. After that this popup will open and you can click "Continue"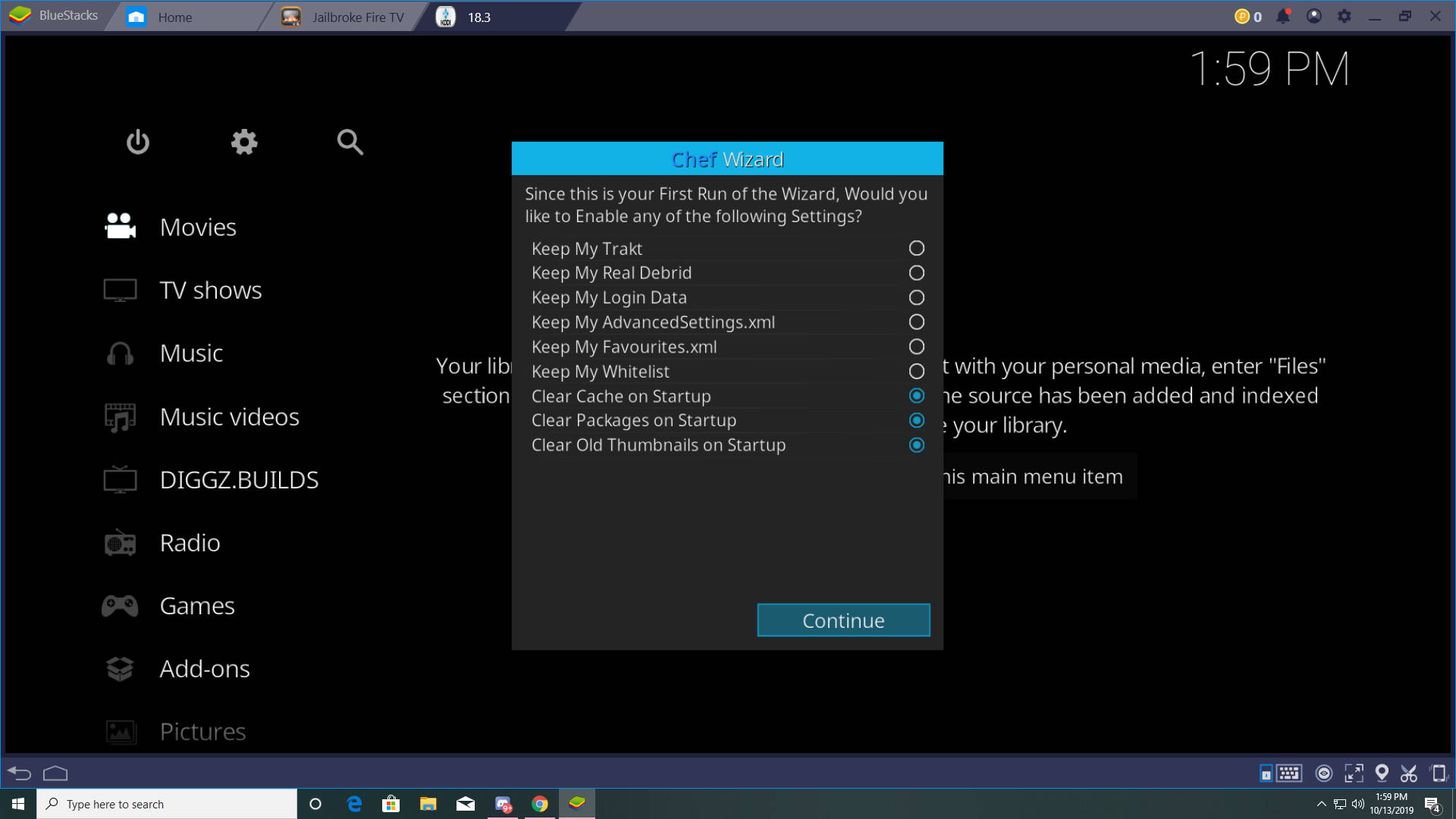 Step 5. A few moments after you close the popup in step 4. This Chef Wizard will popup. You Must click Build Menu here. Very important that you click Build Menu.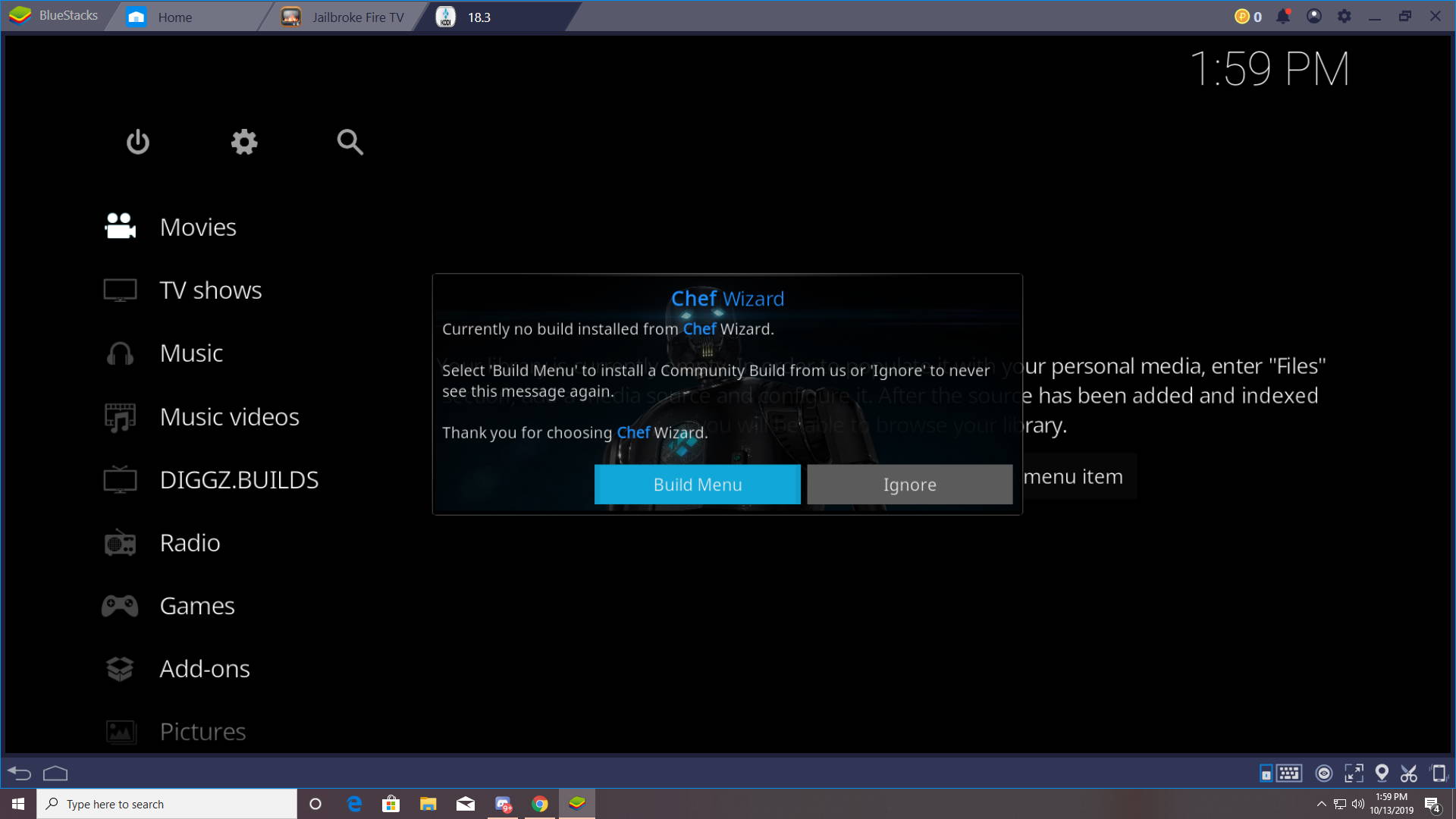 Step 6. After click the Build Menu Popup. You will see the screen in the image to the right. Here you need to click the Diggz Xenon option.
Step 7. After clicking the Diggz Xenon option you will see this screen. Here click the second to last option "Fresh Install" shown in the image to the right.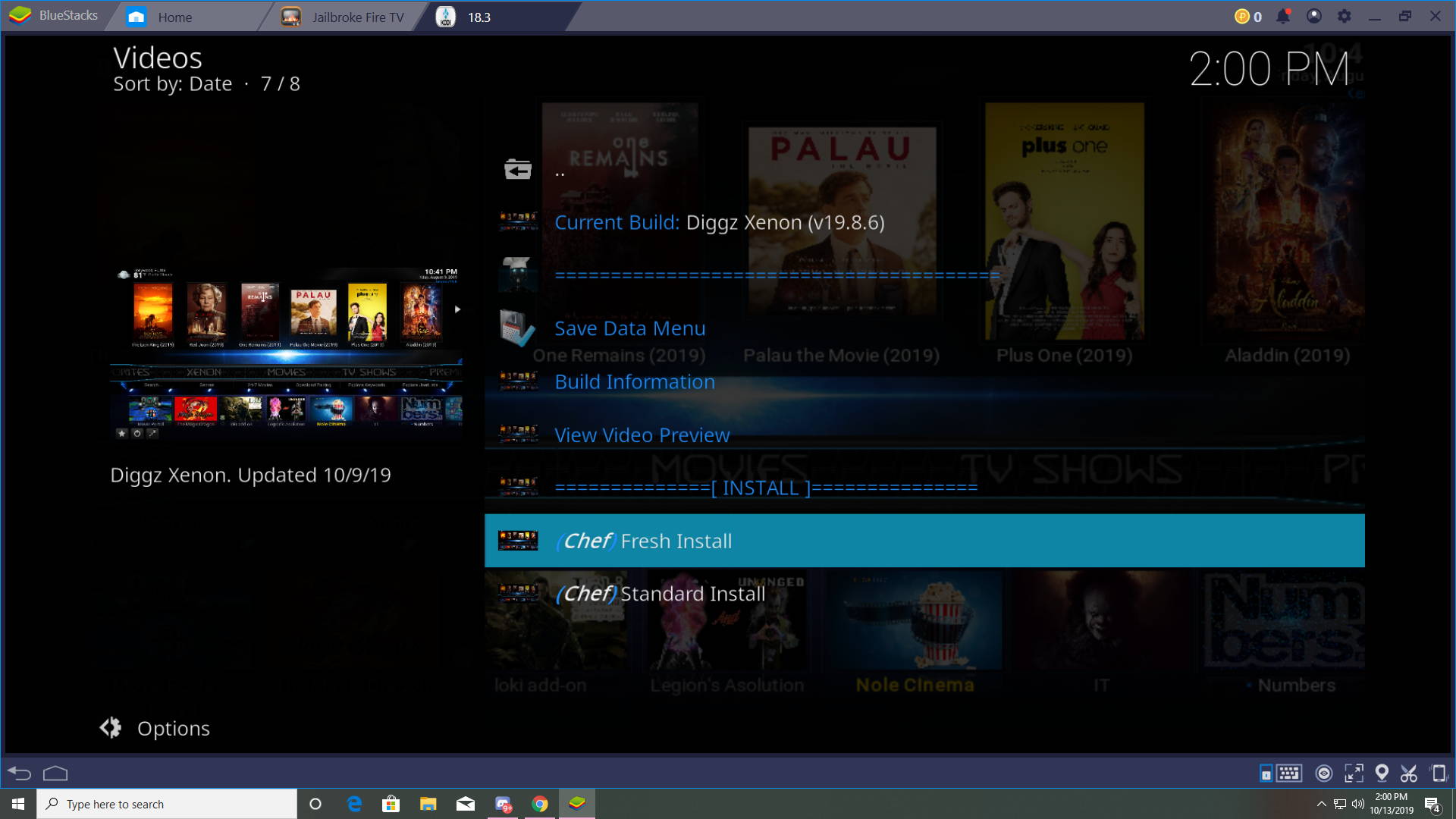 Step 8. After you compete step 7 you will see this popup just click Continue on this one. Now it will begin to load the build and download all addons from the server. This will take a few minutes. Once it completes it will either close automatically or sometimes ask you to close it on the screen. You can then go to your applications and re-open Kodi 18.3 and it will be loaded with all addons for sports, TV, Movies etc. The first time you open the Kodi build let it load and update for 5 minutes. Also to watch sports Navigate to the sports tab and use the "Rising Tides" Addon.